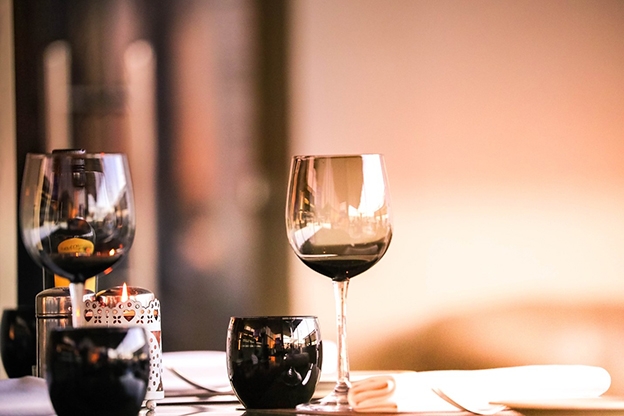 Every relationship needs romantic getaways every now and then. Between work, chores, family, and your phone, it is easy to fall into a pattern of neglect with your romantic partner. At some point in all relationships, quality time between partners becomes a limited commodity. While spending seven days and thousands of dollars in a tropical paradise can be a great romantic escape, most of us can't sacrifice the time and money for this type of trip often.
Instead of spending a small fortune on a long trip, take a weekend to treat your relationship to a romantic staycation. Whether you opt to stay home or go to a local, romance-oriented hotel, couples staycations allow you and your loved one to skip the stress and inconvenience of traveling but reap all of the rewards of a romance-fueled retreat. Check out these five essentials to make the most out of your couples' staycation:
The sleepwear you love your partner to wear.
Of all the intimate things couples share – fears, dreams, desires – the bed is one of the most important. At the end of your night, both you and your partner should slip into the sleepwear that you love on each other. So, if you like him in his boxers, ask him to wear his boxers to bed. And, if he likes you in his boxers, then wear his boxers! Wearing the sleepwear that your loved one wants you to wear will remind them that you want to make them happy – plus, it will likely lead to some serious cuddle time.
Music for every mood.
Nothing quite sets the mood like music. Think about the different things you will be doing together during your staycation and think of what music will best enhance those experiences. Here are a few suggestions:
Dinner and wine: Classical Music
Morning shower: Inspirational Pop Music
Nighttime wind-down: Smooth Jaz
Couples bubble bath: R&B
Your favorite wine.
Let's rephrase an earlier statement – nothing quite sets the mood like music and good wine. Whether you are in need of an elixir of love or just something to pair with dinner, a good glass of wine will always do the trick. In fact, when it comes to romance, red wine has been found to put women in the mood for intimacy. Check out this list of the most romantic wines that won't break the bank.
That movie you've both been dying to see.
Everyone loves popcorn and a movie – and skipping the theatre for a couch or bed is far more comfortable. Plus, there is something about cuddling up under a comfy blanket to watch a movie with your boo that is simply a great shared experience for both of you. Run to the nearest Redbox and pick a movie that everyone will love for the perfect way to finish a night in.
Quality coffee or tea.
Morning is one of the most peaceful and relaxing times of the day. The smell of the fresh morning air paired with the warmth of the sun and that tranquility around the house can be blissful. Sitting down with a freshly brewed cup of coffee or tea can be the best way to cherish and savor the serenity of the morning. For couples, the perfect time to engage in meaningful, quality conversations and appreciate the love you have for one another can be first thing in the morning over a cup of joe.
We all deserve to escape our normal routines. Whether you're looking to improve your relationship with your partner or simply decompress from the stress of everyday life, staycations are the perfect weekend getaway.