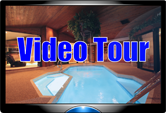 For more than three decades, Sybaris Luxury Hotels have proven to be THE anniversary and birthday getaway destination for couples. Close to home and with flexible times, Sybaris is the perfect place for busy couples to enjoy a special getaway!

Sybaris is a brand of ideally situated, modern, swimming and whirlpool luxury hotels that delivers the perfect romantic getaway for couples. Sybaris' luxury hotels are a romantic paradise designed for couples to ignite feelings, rekindle romance and enjoy quality time together. Our whirlpool and swimming pool suites are a delight to the senses, providing every amenity possible. It is the ultimate romantic experience.

Looking for something to do nearby a Sybaris location?

Visit our Restaurants and Services pages on each of our location pages for a list of our recommendations.

---

OUR ROMANTIC GETAWAY LOCATIONS


---

---

---

10240 Cedarburg Rd, Hwy. 57

Mequon, WI 53092

Phone: (262) 242-8000

SUITES AT THIS LOCATION INCLUDE: COUNTRY WHIRLPOOL SUITE

,

CLASSIC WHIRLPOOL SUITE

,

DELUXE WHIRLPOOL SUITE

,

PARADISE SWIMMING POOL SUITE

,

MAJESTIC SWIMMING POOL SUITE

,

CHALET SWIMMING POOL SUITE

If you're looking for the premier destination for a

romantic getaway in wisconsin

, look no further than the Mequon, Wi Sybaris Pool Suites. With it's six different styles of suites, including the best swimming pool and

whirlpool suites in Wi

sconsin, The Mequon, Wi Sybaris is ranked as a top location for

romantic getaways in Wisconsin

.

---

SUITES AT THIS LOCATION INCLUDE: DELUXE WHIRLPOOL SUITE, PARADISE SWIMMING POOL SUITE, MAJESTIC SWIMMING POOL SUITE, CHALET SWIMMING POOL SUITE

About Sybaris

Beginning with simple whirlpool suites, the Sybaris concept slowly grew to include swimming pool suites containing waterfalls, steam rooms and fireplaces. Finally, in 1987, with the addition of the chalet, a three story suite complete with swimming pool, waterfall, steam room, gas fireplace and a bedroom overlooking the pool, the Sybaris family of suites became complete.

In 1992, Sybaris opened in Mequon, WI, a quiet suburb just north of Milwaukee. This location evolved out of a 150 year- old farmhouse and 35 year-old motel. The original motel rooms were converted into Country Whirlpool Suites. Although not true "Sybaris Suites", they are reminiscent of a country inn with antique reproduction furniture. Three quad-room buildings and two Chalets were added to the property - creating a total of 30 Sybaris Suites. Sybaris added one additional quad unit in March, 1997.

In 1993 the Frankfort location opened with 22 suites. Modeled after the Mequon Sybaris, the Frankfort location uses a 100 year old farmhouse as its central office and is surrounded by five quad-room buildings and two Chalets.

In April, 1998, Sybaris expanded to a new market in Indianapolis, Indiana. The office is one-of-a-kind building designed by, a well known regional architect. Around it, there are 22 individual cottages.

Currently there are over 120 hotels suites that are visited by more than 50,000 couples each year. Sybaris Clubs now has over 250,000 members. We are now able to license the use of the Sybaris name and systems to individuals who would like to add Sybaris cottages to their own existing land for personal or business use. We are currently in discussions with individuals in Illinois, Indiana and Michigan.