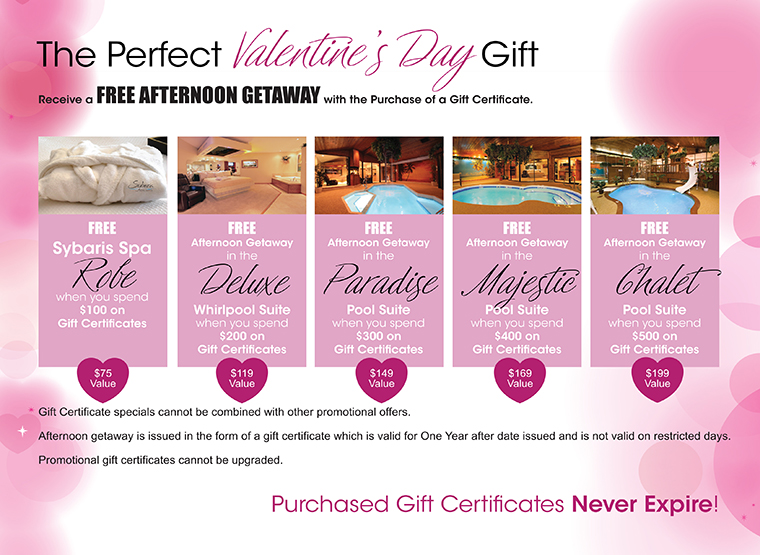 Three easy ways to purchase a Sybaris Gift Certificate
Purchase at any Sybaris location
Order by phone 1.888.805.7665
Order online now by clicking on a suite price below!
Please note: Gift Certificates purchased before 5pm will be processed that same day. Orders placed after 5pm or on Saturdays or Sundays
will be processed on the next business day. Orders can be processed immediately by calling any of our 5 Sybaris Location 24 hours a day
7 days a week.