ABOUT SYBARIS
---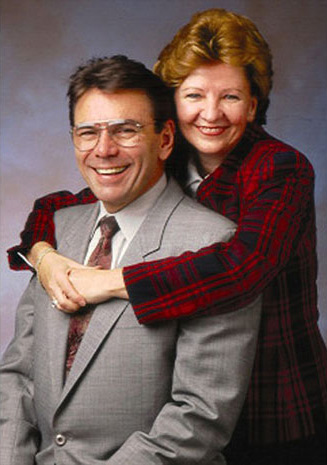 THE SYBARIS STORY
By Ken Knudson, Sybaris Founder

In 1974, my wife brought to my attention a romantic bedroom set she had seen in the new Woodfield Shopping Mall. We both fell in love with the set and had one installed in our home. On three separate occasions, my wife's friends made identical statements of "I wish I had something like this hidden from the kids and the in-laws". It was so obvious that married couples had no such place to escape to. That very moment, Sybaris was born and within twenty-four hours we were already buying a piece of property to begin the Sybaris adventure.

Named for an ancient Greek city in Southern Italy dating back to 500 BC, the ancient Sybaris was noted for its wealth and luxury. Inhabitants of Sybaris were known to be devoted to luxury and sensuous pleasure; for example, the phrase "a bed of roses" derives from the Sybaritic custom of filling the bed and pillows with rose petals before couples shared moments of intimacy.

The concept became a reality in December, 1974 with the opening of the first Sybaris in Downers Grove, IL. "A magical place where couples could shed the stress of daily life and re-acquaint themselves with love. An oasis of privacy- - no windows, no phones. A special place dedicated to the enhancement of romantic marriage."

The response to Sybaris was overwhelming. So many couples wanted-needed-the Sybaris experience. In 1981 5.5 acres of land was acquired in Northbrook, IL and the second Sybaris was born. The Northbrook Sybaris contains 38 private cottages and is the largest location in the chain.

Beginning with simple whirlpool suites, the Sybaris concept slowly grew to include swimming pool suites containing waterfalls, steam rooms and fireplaces. Finally, in 1987, with the addition of the chalet, a three story suite complete with swimming pool, waterfall, steam room, gas fireplace and a bedroom overlooking the pool, the Sybaris family of suites became complete.

In 1992, Sybaris opened in Mequon, WI, a quiet suburb just north of Milwaukee. This location evolved out of a 150 year- old farmhouse and 35 year-old motel. The original motel rooms were converted into Country Whirlpool Suites. Although not true "Sybaris Suites", they are reminiscent of a country inn with antique reproduction furniture. Three quad-room buildings and two Chalets were added to the property - creating a total of 30 Sybaris Suites. Sybaris added one additional quad unit in March, 1997.

In 1993 the Frankfort location opened with 22 suites. Modeled after the Mequon Sybaris, the Frankfort location uses a 100 year old farmhouse as its central office and is surrounded by five quad-room buildings and two Chalets.

In April, 1998, Sybaris expanded to a new market in Indianapolis, Indiana. The office is one-of-a-kind building designed by, a well known regional architect. Around it, there are 22 individual cottages.

Currently there are over 120 suites that are visited by more than 50,000 couples each year. Sybaris Clubs now has over 250,000 members.
---
January 30th 2006 was a very sad day for Sybaris. We lost our fearless leader, Ken Knudson,  in a tragic airplane crash near Chicago Executive Airport, in Wheeling, Illinois.
Ken is truly missed everyday at Sybaris.
Rande Repke, President, as well as Charlene Farrell, Chief Executive Officer, and the entire Sybaris team is committed to keeping his dream alive - to deliver the perfect romantic experience to each and every guest.